A while ago I posted an image of my rainbow cake and promised to write up about it. Now that I have a bit of spare time during the holidays, I thought I would finish my post on it. 
When I was out one night, a friend showed me her amazing rainbow cake and I had to give it a try. I have to say, my first try was an absolute failure. I used natural food colouring and as you can see in the picture.. it was terrible!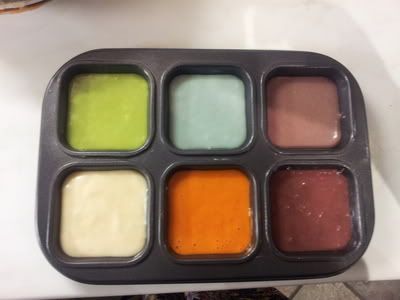 The colours were bland and looked worse after baking! After doing some research I decided to go to Squires and get their food gel. 
Using a Mary Berry sponge recipe and my new food gels, I started again. For some reason I was in a bit of denial about how much work it would be.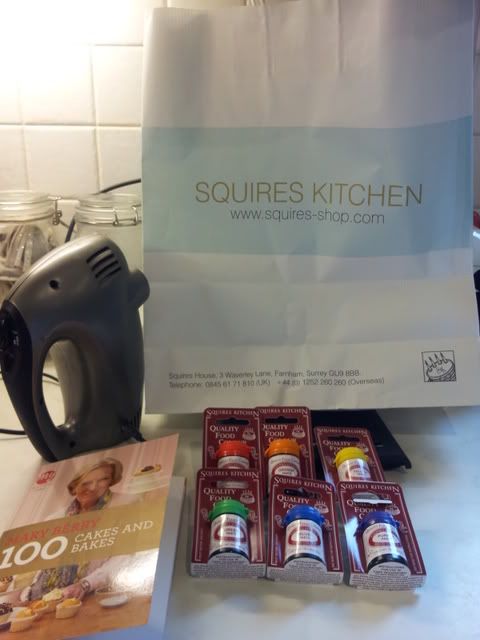 It then dawned on me that I would be making 6 cakes! So I decided to do all the cake batter in one bowl. Which ended up nearly killing my mixer.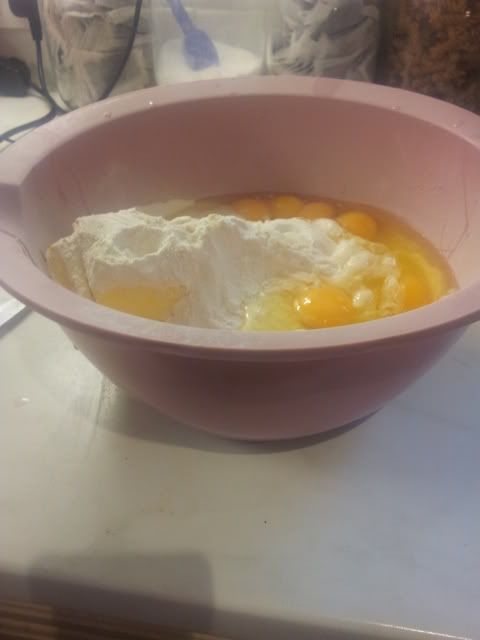 I then split the batter into 6 bowls and added the food gel until I got the colour I wanted.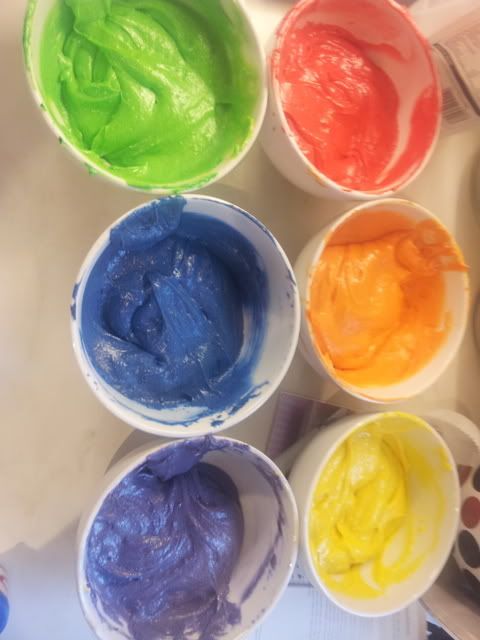 I then baked them two at a time and got ready on making a rediculous amount of cream cheese icing (I doubled the amount I usually make).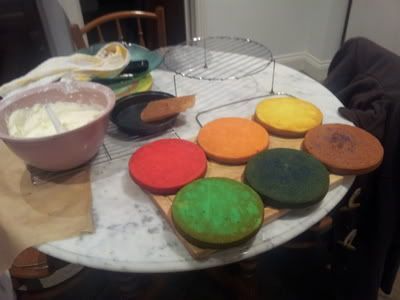 And, the finished product! I used sugar stars and edible glitter to decorate.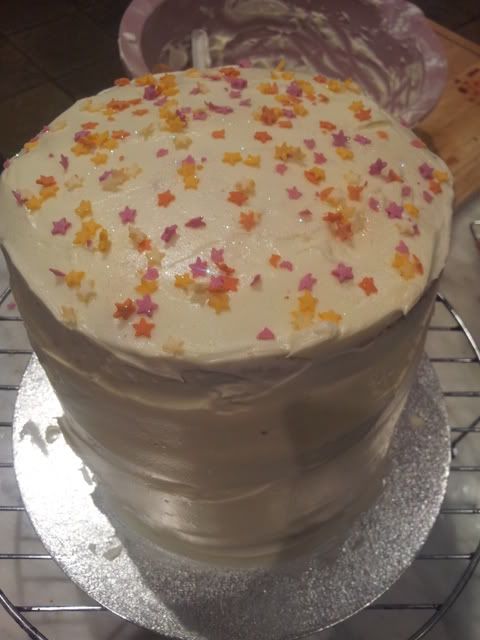 To give you some idea of how big it is, I took a shot of cutting the cake!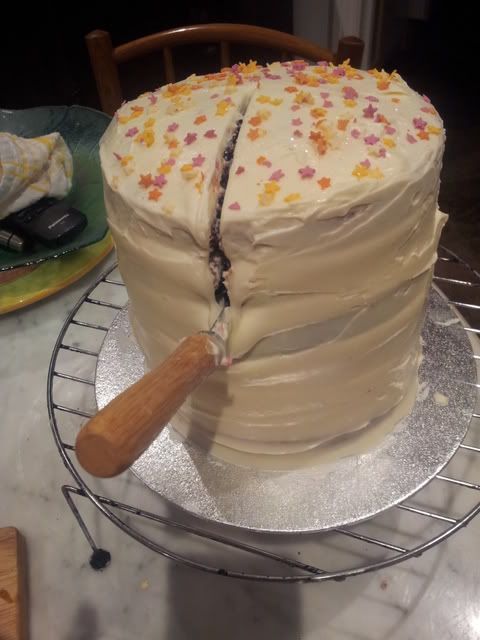 It may look a little dull on the outside, but it was a big contrast to the inside.
In regards to technical difficulty, this cake is very straight forward. It is only time consuming! I have also seen the cake done horizontally using square cakes. Either way, this cake makes enough to feed about 18 people with some big slices. 
Perfect for birthdays, I brought it to a dinner party and it went down a treat. Though, be warned… you will be asked to make it again and again!